It is not surprising to encounter the graduates of Istanbul Aydın University, which has taken the road with the slogan of "Towards a Bright Future", at the brightest spots of business life. Istanbul Aydın University is a city and campus university located in the center of Istanbul with its experienced academic staff who have gained a reputation for their scientific studies in our country and in the world.
The first thing that will engage your attention when you step on campus is its vitality. Istanbul Aydın University where you can experience an activity every hour of the day is dominated by constant energy and mobility.
Having succeeded in many accomplishments in spite of being young, IAU prepares its students for their dream jobs by providing free career planning services to its students and alumni. You can find yourself starring in a movie, doing research, or singing along with somebody when you visit IAU who knows the importance of practical education besides theoretical education. You should not be surprised when you go to a university abroad and meet someone who is a student of IAU. While sending many students abroad within the program of ERASMUS+, at the same time Istanbul Aydın University receives many students from abroad.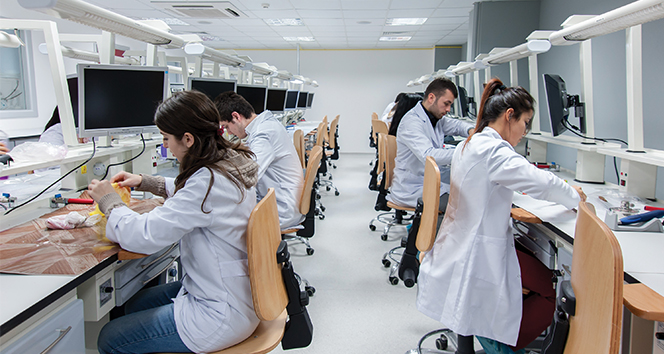 Stepping with the conscious that scientific research and development are only possible through advanced technology and developments and the principle of "Technological University", we provide uninterrupted service to our students in our foreign language, foodstuff, and computer laboratories with high technologies. In this context, it is not surprising that the biggest Techno-center in Türkiye is at Istanbul Aydın University.