VIDEO TESTIMONIALS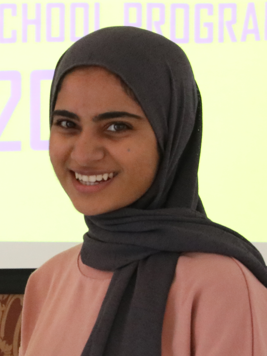 AMYNAZ NATHOO
Kenya
Hello, my name is Amynaz Nathoo I am from Kenya; I am studying online in American School taking a Finance course. I found Delightful Istanbul online on a website. Well, I studied the Creativity & Innovation course in Delightful program, This program was an amazing experience with tons of fun and a great way to interact with others.
I made new friends here through this platform and I improved my education skills The university campus is so beautiful and attractive. I really like the campus and the weather of Istanbul is awesome. I am taking lots of memories with me for sure I will come again.
Thank you Delightful team and volunteers Thank you Istanbul Aydin University
Thank you, Istanbul.
---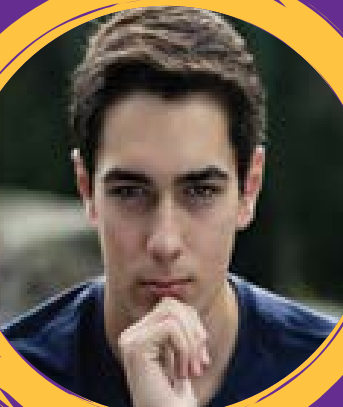 JOSH HELZEMAN
United States of America
Before I came to Istanbul I had imagined romantic storylines full of friendship, excitement, and adventure. These stories I thought were too extraordinary and movie-like to actually happen. But, to my surprise, many actually came true. From hearing stories and building relationships with people from all corners of the world. To step off an elevator into one of the many rooftop dance clubs above the ever-awake streets of Taksim District. Every day, every hour was as if I was living in a different movie. Istanbul is the destination for anyone with an adventurous spirit and an interest in culture. And Istanbul Aydın University's Delightful Istanbul Summer Program is a great way to join in on the fantastic experiences to be had in the city that truly does not sleep. Not only is it a vehicle for experiencing Istanbul, but it acts as a hub for like-minded individuals to connect and explore the city together. The connections that I have, and am currently creating here at the University will last for a lifetime and extend to many countries. My life will be forever changed by my choice to partake in this program. And I can't comprehend how much I would have missed out on if I had not jumped on the opportunity to take this trip.
---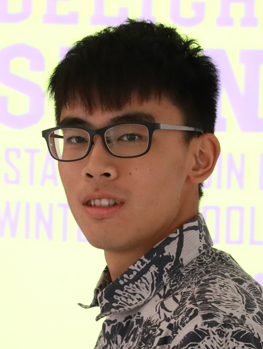 YAH QI XUAN
Malaysia
Hello, My Name is Yah Qi Xuan. I am from Malaysia I am 2nd Year Student at the University of Malaysia (UTM), I am studying Civil Engineering over there in my country. And right now I am here in Istanbul at Istanbul Aydin University I am a participant in Delightful Istanbul Winter School 2019. I am taking the course Creativity and Innovation, And I really improved my skills.
The professor is well-educated and had great skills in teaching I really impressed and I developed my leadership skills. I would like to thank the Delightful Team members and Volunteers they gave us a great time and I enjoyed it a lot. For sure I will come again and I will suggest my friends take part in Delight program in the future.
---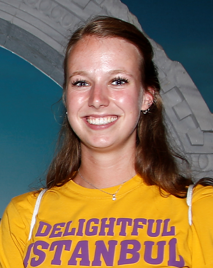 MEREL LASSCHUTIJ
Netherlands
Hi, my name is Merel Lasschutij, I am from Netherlands, I studied there for a bachelor's in business administration, and currently, I was studying the Leadership & Innovation Course at Delightful Istanbul Summer School in Istanbul Aydin University. I got to know about this course while I was searching the summer courses on the internet and I found the delightful Istanbul summer school program offered by Istanbul Aydin University in summers. So I applied to the program and I am thankful to all delightful team members they helped a lot while enrolling and here in Istanbul they really helped.
And yes for sure I will recommend this program to my friends and family in my university or in Netherlands, I will suggest the Leadership & Innovation course to my friends and classmates because I developed my skills here in this course and yeah I will recommend it. Thank You!
---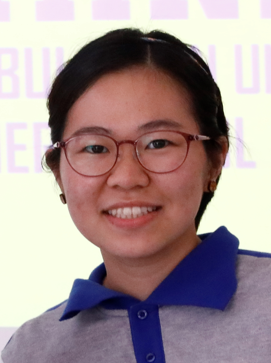 EMILY LIE
Hong Kong
Hello, my name is Emily Lie; I am from Hong Kong, and now I am a general nursing student. I was attending the course named Intercultural Communication in Globalize World at Delightful Istanbul Summer School. I found this course on the internet and its looks so interesting so I applied to the program.
I took this course because I am a nursing student and Hong Kong Is a culturally diverse place and that is why I selected the Intercultural Communication in Globalize World course to improve myself for incoming patients. For sure I will recommend this course to my closest friends.
---
ANSHA ISFAQ
United Kingdom
IAU is absolutely amazing with the most welcoming, cooperative, and hardworking staff/volunteers, up-to-date technology, a beautiful campus, and many opportunities! The Delightful Istanbul program provided us with an opportunity to come together with participants from across the world in a fun packed and joyous environment exploring Turkish culture, life in Istanbul, and university life at IAU alongside attainment and advancement in our chosen subjects! Leaving us with increased confidence, experience, long-term friendships, and love for Turkey! Once again thank you very much! Hope to see you soon for even more fun, activities and delight in Istanbul! 
---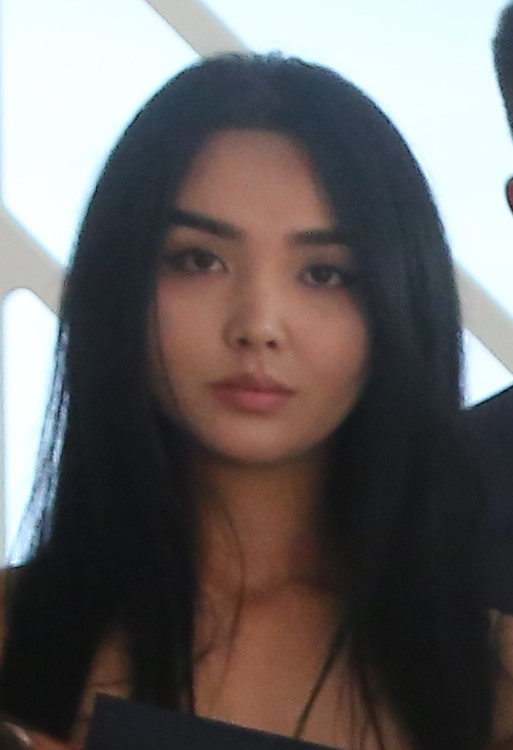 ALMA KONAKBAYEVA
Kazakhstan
Hello, my name is Alma and I am from Kazakhstan. I took part in Delightful Istanbul Summer School 2017 program in Istanbul, The program was so good and I really enjoyed it. The food was delicious and tasty and the most attractive place was Princess Island it was an awesome place and I really enjoyed being with my friends I made new friends and I made unforgettable memories with them. The Delightful volunteer was very friendly especially Fatima she was so funny and jolly I really like her very much.
Well, I took the International Business course because it was a part of my degree and it refers to the trade of goods, services, technology, capital, and/or knowledge across national borders and at a global or transnational level and I wanna be a businesswoman in the future. Yeah, I will surely refer delightful programs in my School and friend circle.
---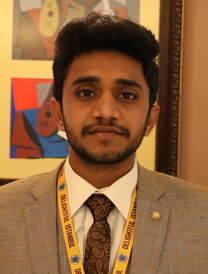 AHMAD IMDAD
Pakistan
Assalam O alaikum Guys, My name is Ahmad Imdad I am from Pakistan and I am studying BS Bio Technology in FCC Pakistan. In This Delightful, I am studying Exploration of Turkish Art via Museums at Istanbul Aydin University. I visited A lot of museums in this course this is the beauty of this course I developed my knowledge about the culture and art of Turkey.
I really enjoyed this course and I met new people around the world I made new friends here. I would like to thank the team of Delightful Istanbul they did there great effort and they help us a lot in various places.
Thank You!