DETAILS OF THE PROGRAM – Delightful Cappadocia 2023 Spring School Program
Istanbul Aydın University's Short Term Study Programs Office launched the first Delightful Istanbul Summer School Program back in 2014. Offering specially designed courses with credits and introducing a rich cultural program, Delightful Istanbul aims to offer quality courses while participants enjoy the intercultural environment throughout the program. While you follow your course, you also get the chance the discover the top attractions in the city through tours that are part of the program as well as by joining the optional tours.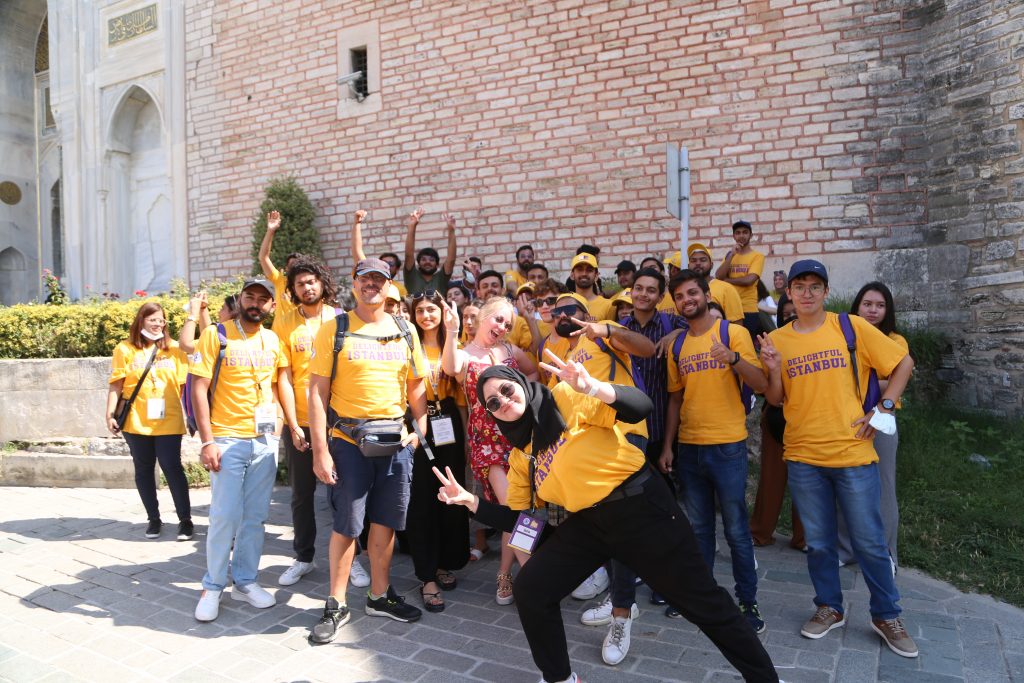 The program has been very successful, in 2015 participants of the program exceeded 100 with more than 20 different countries and 50 + universities involved in the program.
As of 2016 winter school edition is introduced which cover not one but two cities. This time 'Delightfullers' fly directly to Antalya, city known as 'Turkish Riviera' First part of the program involves many sightseeing tours, discovering the beauties of famous Antalya along with continuing courses in our hotel. Second week is as adventurous as the first one, unfolding the beauties of magnificent city of Istanbul.
Delightful Istanbul Summer School is taking place during the last week of July and first week of August while Delightful Antalya & Istanbul Winter School is organized during the last week of January and first week of February. Dates may vary according to the year's academic calendar.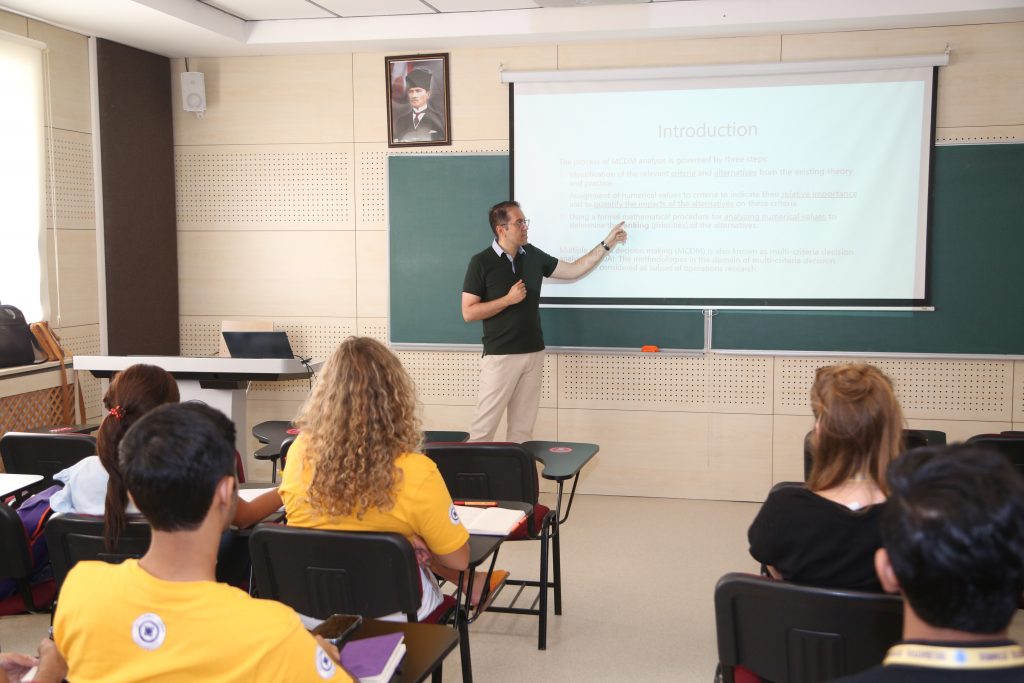 Istanbul Aydin University invites you to join this unforgettable adventure in one of the fairy tale destinations of the World- Cappadocia. This Easter we will be meeting with you on 8 April in Cappadocia and spend a whole week unfolding another fairytale everyday while we continue our course at our hotel. The program starts on 8th of April in Cappadocia Turkey and ends on 15th April.
ABOUT CAPPADOCIA
– Welcome to Cappadocia
Cappadocia is one of the most historically rich areas in the entire world. For example, the first human settlement (Çatalhöyük, ~7000 BC) and scores of Bronze Age settlements (3000–1000 BC) dot the volcanic landscape. Most cities in Cappadocia date back to Ottoman, if not Roman, times. In addition to all the cave churches, there are many other historical cities and sites throughout Cappadocia.
Cappadocia has been home to many historic people. The first humans to settle in a town were Cappadocians. In the fourth century, Cappadocian Fathers St. Basil the Great and St. Gregory Nazianzus articulated Trinitarian theology and shaped the monastic movement. In later Islamic times, famous teachers like Rumi and Haci Bektaş pioneered spiritual traditions that endure to this day. The people of Cappadocia, as both individuals and groups, have enjoyed an outsized influence on history.
Cappadocia has hundreds of cave churches with beautiful fresco paintings from the 9th and 10th centuries. Byzantine Christians carved these monasteries and churches as sacred spaces to worship Jesus.
Participants will arrive in Nevsehir Airport on Saturday 8 April. We will meet you at the airport and arrange hotel transfer by shuttle busses. Sunday program offers a full day tour, at the open air Goreme museum and Rose valleys. From Monday until Friday in the mornings, our Professor Cihan Tinaztepe will be conducting a comprehensive course on Digital Marketing. In the afternoons, there will be optional tours where you will get the chance to discover numerous beauties of Cappadocia. On Saturday 15 April, we check out from the hotel and take the morning flight from Nevsehir airport back home.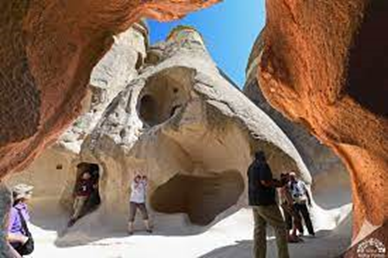 Delightful Cappadocia Spring School is a boutique program that offers one course only 'Digital Marketing' and participation is maximum 35 students. The course delivers 2 ECTS transferable credits to successful participants along with official course certification.