Digital Marketing, 3 ECTS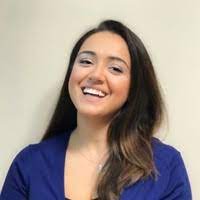 Faculty: Administrative Sciences
Course Description:
Digital marketing" is used to contact a specific audience, analyze their needs, promote products and services, and raise brand awareness. Digital marketing employs digital media, social media, or websites, whereas traditional marketing relies on traditional media like as magazines and newspapers. The appropriate Internet strategy could make a big difference in how well you market and sell your products. Advertisers can use the Internet to display adverts that have the ability to approach millions of people across the world.
This course covers many different aspects of digital marketing and the importance of the internet in digital marketing. This course also includes the importance of Search Engine Optimization in marketing. It shows how ad ranks are important for organizations. This course solves the basic understanding of social media marketing viz. Facebook / LinkedIn / Twitter marketing. It also gives importance to emerging social media platforms such as Instagram and Snapchat. This course gives information about the usefulness of Search Engine advertising in Search engine marketing.
This course takes a practical approach for digital marketing learners. It covers a number of web analytic tools such as Google analytics. It will cover information such as creating an ad campaign on Google / Facebook. Readers can learn about current tools and techniques of digital marketing. The reader can develop a digital marketing strategy for any business irrespective of its size, nature, product, etc.
At the end of the course, there will be an evaluation of students for their group work. They will practice what they learn in the class and prepare an examination of a web page in terms of marketing perspective. These evaluations are going to be done through their group presentations which will be held in online sessions after the learning program.
Learning Outcomes: This intense digital marketing course will introduce you to the key principles and practices of digital marketing. By the end of this course, you will be able to:
1. Describe the transition from marketing to digital marketing
2. How digital technology is influencing consumer behavior
3.           How to assess the effectiveness of websites and create compelling web content
4.           Engage consumers through email, mobile, and social media marketing
5. Comprehend what search engine marketing is and how it works
Who can participate: The course is open to undergraduate and graduate students in social sciences, business, and marketing, humanities, arts, communication, political sciences, philology, and journalism.
Participation Limit: 30 students
Curriculum:
| | | | | | |
| --- | --- | --- | --- | --- | --- |
| | Day 1 | Day 2 | Day 3 | Day 4 | Day 5 |
| Morning | The need for Digital marketing. Will give details of current trends in digital marketing such as Artificial Intelligence, Metaverse, Programmatic Advertising, Chatbots, etc.   | We will see search engine Advertisements. Will cover different buying models of digital marketing, Youtube marketing, etc.   | Will explain different marketing tools such as Facebook ad manager etc. Will learn how an ad on Twitter can be created.       | Explaining the use of Google Analytics for measuring the performance of ad campaigns. | Explaining Current trends and techniques in digital marketing such as Cross-Device Marketing, Beacons, Virtual Reality, Augmented Reality, Customer relation management, Artificial Intelligence, etc.   |
| Afternoon | It will be explained, different forms of Mobile Marketing. Will explain mobile campaign development and mobile advertising analytics. | We will explain the role of influencer marketing in Social media marketing. Will help in building a successful social media strategy.   | Continue with social media marketing.   Give details about Viral Marketing, Interactive Marketing, Viral Marketing, and Blogs.   | Explaining SEO. Will explain the working of Search engine, on-page and off-page optimization, search engine marketing, and Google Sandbox | EXAMINATION & CLOSURE |
| | | |
| --- | --- | --- |
| | Day 1 (17 April) | Day 2 (20 April) |
| Additional (Hours of online sessions will be declared later) | Online course of two hours for student group presentations. The time zone in Türkiye is GMT+03:00, so the class will be between (15:00 – 17:00). The Zoom link of the session will be sent to all participants of the program. | Online course of two hours for student group presentations. The time zone in Türkiye is GMT+03:00, so the class will be between (15:00 – 17:00). The Zoom link of the session will be sent to all participants of the program. |