Social Activity Program – WINTER
21 January Saturday: Arrivals to Antalya International Airport.
Transfer by shuttles to the hotel, internal registration to the program and check in to the hotel. Dinner at the hotel.
22 January Sunday
SIDE- PERGE – ASPENDOS TOUR – Full Day Professionally Guided Tour Price : 45 USD
This optional tour covers the three most spectacular places around Antalya. Perge (Once the capital city of Pamphylia region. During your visit, you will see the Stadium, Roman Gate, Mymphaeum, Roman Bath, Hellenistic Gate, The Column Street and the State Agora)
Aspendos Ancient Theatre (Aspendos is the best-preserved and most complete example of a Roman Theatre in Turkey. The theatre was still in use for concerts, festivals and events until recently)
Lunch is included in this tour.
Side Ancient City is the third destination on this daily tour. During your visit you will see the splendid Agora, Theatre and Temples built in the 17th century B.C.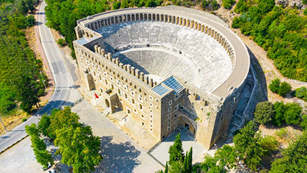 23 January Monday
ANTALYA OLD TOWN TOUR with Professional Guide Price: 15 USD
Departure from hotel: 14.30
Kaleiçi is the old town of Antalya, where you can admire the mixture of Roman and Ottoman architecture. Upon entering the old town, you pass Hadrian's Gate, the triple arch that guards the entrance to the old town and was built in the 2nd century. Close by is another symbol of Antalya, the 40-meter high grooved minaret (Yivli Minare). In this tour you will also see, Old Historic Bazaar, Club Ally, Singing Fountain and Clock Tower.
24 January Tuesday
ANTALYA AQUARIUM TOUR Price: 20 USD
Departure from the hotel: 14.30
As one of the biggest aquarium complexes of the world, Antalya Aquarium offers inspiration, entertainment and education all at once. After touring the 40 thematic aquariums, you will come across the biggest tunnel aquarium of the world with a length of 131 meters and a width of 3 meters.
Besides, making snow balls from real snow in Snow World and Ice Museum, you can step into a journey among the most poisonous, colorful and interesting species of the world in tropical reptile ouse; WildPark. You can sail the world seas with multi-dimensional movie technology in Oceanride XD Cinema.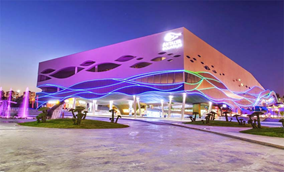 25 January Wednesday
PHASELIS & TAHTALI TOUR with Professional Guide Price: 30 USD
Departure from Hotel: 14.30pm
This time we will be driving to the west of Antalya. During this trip, we will get the chance to see the magnificent view of Antalya from a height of 2365 meters. A fifteen minutes cable car ride will take us to the top of the Taurus Mountain while we enjoy the view of mountains and Kemer on one side and the blue sea of Mediterranean on the other. Next stop is Phaselis an ancient city founded in 690 BC as a colony of Rhodes. The ruins of Aqueduct, Agora, Baths, Theatre, Hadrians Gate and an Acropolis underline the City's historical importance.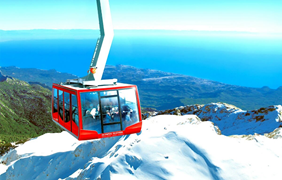 26 January Thursday
DUDEN WATERFALLS & KURSUNLU PARK TOUR Price: 20 USD
Departure from Hotel: 14.00 pm
We will be visiting two of the most famous waterfalls in Antalya Düden and Kurşunlu Waterfalls. Kursunlu Waterfall is on one of the tributaries of the Aksu River and its situation in the midst of a pine forest is of quite exceptional beauty.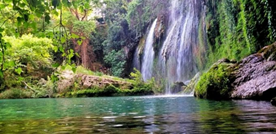 27 January, Friday Flight to Istanbul ( All participants must have arranged their flight tickets for that day from Antalya Airport to Istanbul New Airport, we all take the afternoon flight to Istanbul that day)
28 January, Saturday
Departure from Campus (E GATE): 10.00 am
ISTANBUL OLD CITY TOUR – TOPKAPI PALACE – HAGIA SOPHIA – BLUE MOSQUE (free tour)
A full day tour with professional guides with lunch. We will cover few of the top attractions in Istanbul old town.
29 January, Sunday
'BOPHORUS by BOAT' TOUR (free tour)
A full day tour cruising with the boat along the beautiful the Bosphorus shores and having lunch in a little fisherman village.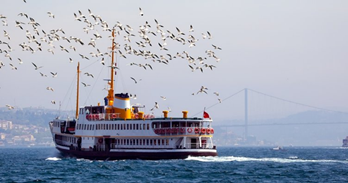 30 January, Monday
KOC MUSEUM AND PIER LOTI TOUR with DINNER Price: 20 USD
Something worth seeing once, you are in Istanbul. The tour includes most spectacular exhibits from road transport to submarine. Chance to see inside of a real submarine. Boat tour on famous Golden Horn. Our busses will take us then to one of the best viewpoints in Istanbul the Pier Loti where we enjoy the magnificent view of Golden Horn.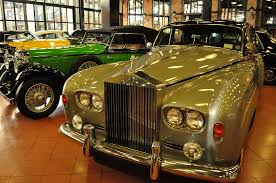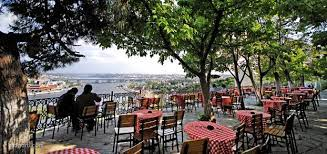 31 January, Tuesday
GALATA TOWER + ISTIKLAL STREET + TAKSIM TOUR with DINNER Price: 20 USD
We walk all the way from famous 'Galata Tower' through Istiklal Street up to Taksim square. This professionally guided tour Beyoğlu district istanbul is considered to be one of the most prominent places located in European part of the Istanbul city. Galata is essentially a medieval Genoesecitadel wherein the district of Beyoğlu origination took place. The İstiklâl Caddesi is the main walkway that connects the Taksim Square that forms a 1.6-kilometer pedestrian stretch. It consists of multiple cafes, shops, patisseries, restaurants, as well as themed bookshops, cinema houses, and great art galleries as well.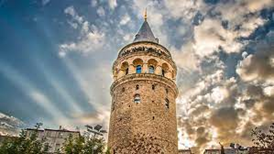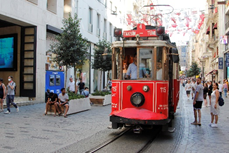 02 February, Thursday
MALL OF ISTANBUL SHOPPING AND FUN PARK TOUR + Dinner Price: 20 USD
The Mall of Istanbul is one of the biggest malls of Turkey and hosts the leading brands in the world and Turkey.
With its 350 stores, gourmet center, MOI Park, the first specially designed theme park, traditional arts street and performance arts center, Mall of Istanbul Shopping Center gives a distinct dynamism and poised to be Turkey's most functional shopping center with this concept.
03 February, Friday
Spice Bazaar & Galata Bridge Tour with dinner Price: 25USD
No visit to Istanbul is complete without stopping by the atmospheric Spice Bazaar. While the Grand Bazaar may be the largest and most famous of Istanbul's covered bazaars, this spice market wins the prize for being the most colorful, fragrant, and often the most fun – as visitors can taste the goods on offer.
Galata Bridge is one of Istanbul's most famous bridges that spans the Golden Horn. The bridge was built during the reign of Sultan Abdulmejid II.
All social activity programs come with very reasonable prices, including transportation from university and transport back to the dormitory. Saturday and Sunday programs are included in the program package all the rest are optional. Once you complete your registration process, you will receive an 'Info Pack' and a 'To Do List' from us.
Delightful Antalya & Istanbul 2023 Winter School will leave you with numerous unforgettable memories. We cannot wait to meet you in this program and make you one of our 'Delightfuller'